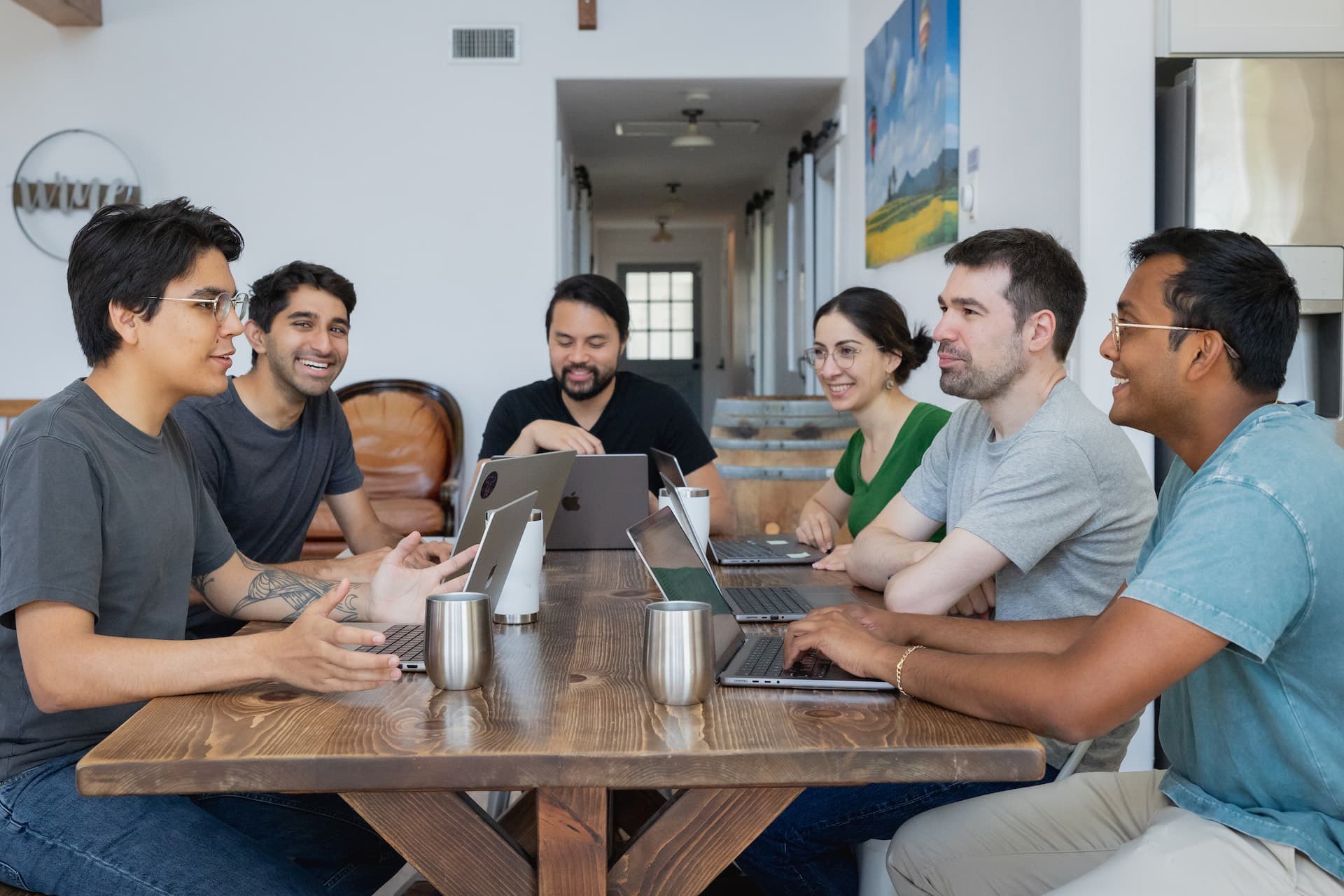 Designer
at Thatch
Design beautiful, thoughtful experiences for businesses and their employees.
About the role
As our first designer at Thatch, you'll design beautiful experiences for everyone using our product: both businesses and their teams that pay and save for healthcare every day using Thatch. You will have an opportunity wear many hats, designing everything from UI components and data tables to landing pages and long-form written content.
We're looking for someone who can meet users where they are in their journey by delivering a simple, modern experience end-to-end, both with design and the overall UX. You should be comfortable owning the entire design experience, from UX strategy to product design and company branding.
What you'll do
Work on the entire design lifecycle for Thatch, from inception to production
Work cross-functionally with engineers, product managers, and leadership to create incredible user experiences
Develop and maintain the brand assets and design systems we'll use across the company
Write design documentation and guidelines for internal audiences
Define and constantly iterate on and improve our design standards, tooling, and processes
Background we're looking for
A background working in a design role, with a portfolio demonstrating your work
Experience with modern design tools (Figma, Sketch, etc.)
A love for designing beautiful things from first principles and operating in an ambiguous environment
Some background with modern UI frameworks and CSS is bonus
We hire for potential — even if you don't meet all the criteria listed here, we encourage you to apply!
Experience we'd be particularly excited about
Background scaling high growth technology companies in the past
Experience or interest in finance, healthcare, or benefits
What to expect
We interview rigorously based on integrity, talent, and drive; the trust we display in our teammates from day 1 is a reflection of the confidence we have in this process. We aim to evaluate the things you'll be doing every day as best we can, and we move quickly — the entire interview process is typically complete within 2 weeks. Here's what to expect:
A 30 minute Zoom meeting to talk about Thatch, your background, and answer any questions about the role.
A 30 minute Zoom meeting with another Thatcher to hear more about your experience and how you'd approach working in the role.
A take home project to assess your functional expertise for the role you're applying for.
A 30 minute Zoom call to review your project with another team member.
A final 45 minute call to answer any outstanding questions.
How to apply
👈
Just send an email to jobs@thatch.ai! Include your resume, relevant links (e.g. your website, Linkedin, GitHub, Dribbble — whatever gives us an idea of your past work) and why you're interested in the role.
About Thatch
We're a fully distributed early stage company using technology to improve the broken finances of healthcare. We're a happy, friendly, high-velocity team. You can read more on Thatch here.